Let's collect moments, not things.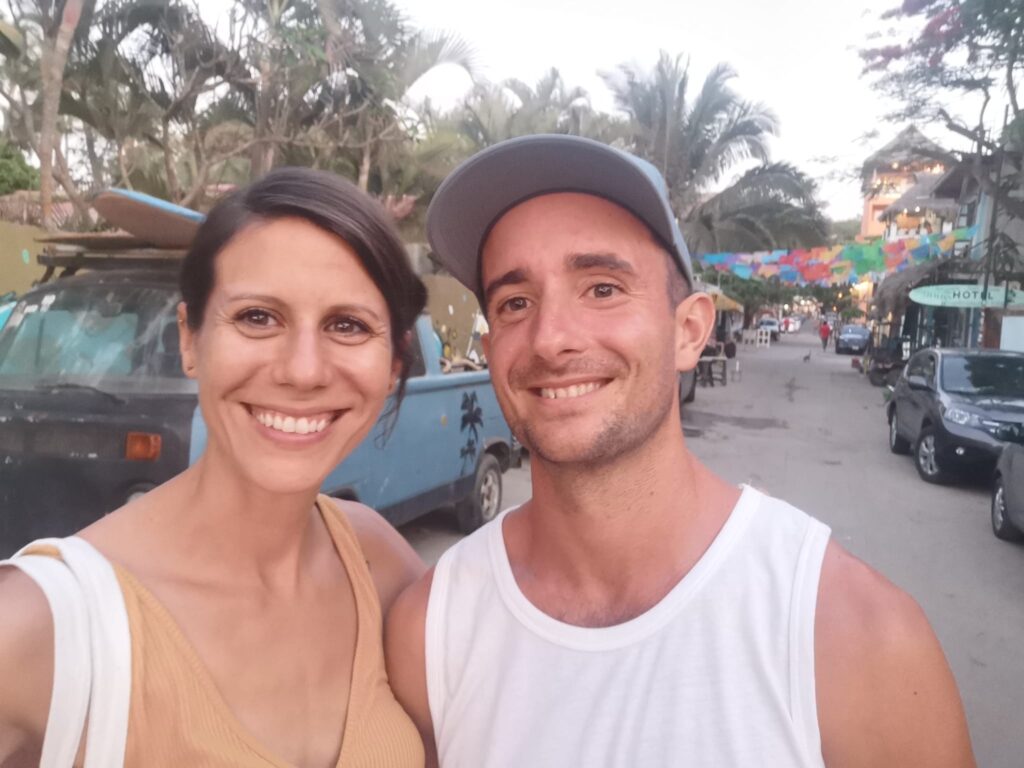 Hi, we are Kat & Allan
We are a digital nomad couple from Austria and New Zealand who are traveling the world full-time on a budget since 2020.
We love living every month in a new place and discovering new countries, cultures, and food! We are 365 days a year on the go and pursuing a healthy sustainable lifestyle while doing so.
On this blog, we share all our tips with you to help you travel more for less. Focusing on unique experiences, affordability, and healthy habits we hope you get inspired!
Our Latest Adventures
Jardin is one of the most beautiful towns in Colombia that you have to visit. We loved our time there and it was one of …
Sign up for travel inspiration ⤵
Get new blog posts from us straight into your inbox!
Our Travel Tips
HOW TO TRAVEL CHEAP
Complete guide on traveling the world on a budget
HOW TO EAT HEALTHY
Stick to healthy eating habits while traveling
HOW TO STAY FOR FREE
Top 5 ways to get free accommodation for travel
TRUSTED HOUSE SITTERS
Complete review of a great platform to find pet sits
Our Travel Philosophy
These are the three pillars we focus on to ensure that we live a happy healthy nomadic life.
Traveling mindfully ✌️
While traveling it is very hard, although it is possible, to have zero impact on the earth. We believe that by traveling slowly and thoughtfully we can minimize our impact on the earth while also enjoying every moment to the fullest.
Traveling healthily 🍉
It is part of human nature to want to overindulge while away from home and normal routines. However, we are much happier when we stick to a healthy diet and workout routine. It gives us all the energy we need to discover places.
Traveling affordably 🚐
It is great to earn money while traveling, but for years we had no income and still traveled the world. You can travel affordably without having to miss out on great travel experiences. We share all our budget travel tips on this blog!
Follow our journey in real time!