Trusted House Sitters Review (What To Expect + 25% Off)
If you are thinking about home or petsitting then this Trusted House Sitters Review will help you get started. We have tried multiple platforms over the last few years and will share our experience.
So let's dive straight in and enable you to travel more for less! 🐶
Why we signed up to Trusted House Sitters
During many years of traveling, we did a lot of volunteer jobs in exchange for accommodation such as painting, reception, gardening, and babysitting.
Then while volunteering via Workaway we ended up walking dogs for our host and we loved it! That's when we decided why don't we do more of this?
So after doing online research and checking out other housesitting websites (there are many), we came across Trusted House Sitters.
With more than 17,000 reviews and an excellent score of 4.6 on Trustpilot, it clearly stood out to us as a legit website and we signed up. 3 weeks later we had our first house sit and fell in love!
Why we love Trusted House Sitters
– Legit website with a long track record
– Userfriendly search, website & app
– Thousands of housesits worldwide
– Choose from 3 membership plans
– Great & fast Customer Service
We found that many other housesitting websites lack enough housesitting offers, are less user-friendly, or don't have any extras such as insurance options.
How does Trusted House Sitters work?
The way that Trusted House Sitters works is very simple: It is an online platform where pet owners look for a pet sitter to stay at their house and look after their pets and home while they are away.
You may be thinking does Trusted House Sitters pay? No, there is no payment made to the sitter for looking after the pets. The reward is to stay in the owner's house for free with furry companions.
The system works out well for both parties as the owners are grateful to have someone take good care of their pets and homes. Otherwise, owners may have to send their pets to a pet care service which can be stressful for their pets.
The sitters benefit as they have the chance to look after a wide range of pets while also staying in free accommodation all around the world.
Sign up to Trusted House Sitters for free via this link + use discount code HAPPYHEALTHYNOMADS at checkout for 25% off your membership! 😺
Where to find a sit on Trusted House Sitters?
Trusted House Sitters has thousands of sits all around the world – from London to Cape Town to the Caribbean. You name it and chances are high there will be an owner looking for a sitter.
This is one of the big benefits because a pet sit may encourage you to visit a part of the world you would never have considered, heard of, or be able to afford otherwise.
Without Trusted House Sitters we would have missed out on beautiful San Miguel de Allende and La Paz in Mexico and could have never afforded 6 months in Grenada, Caribbean!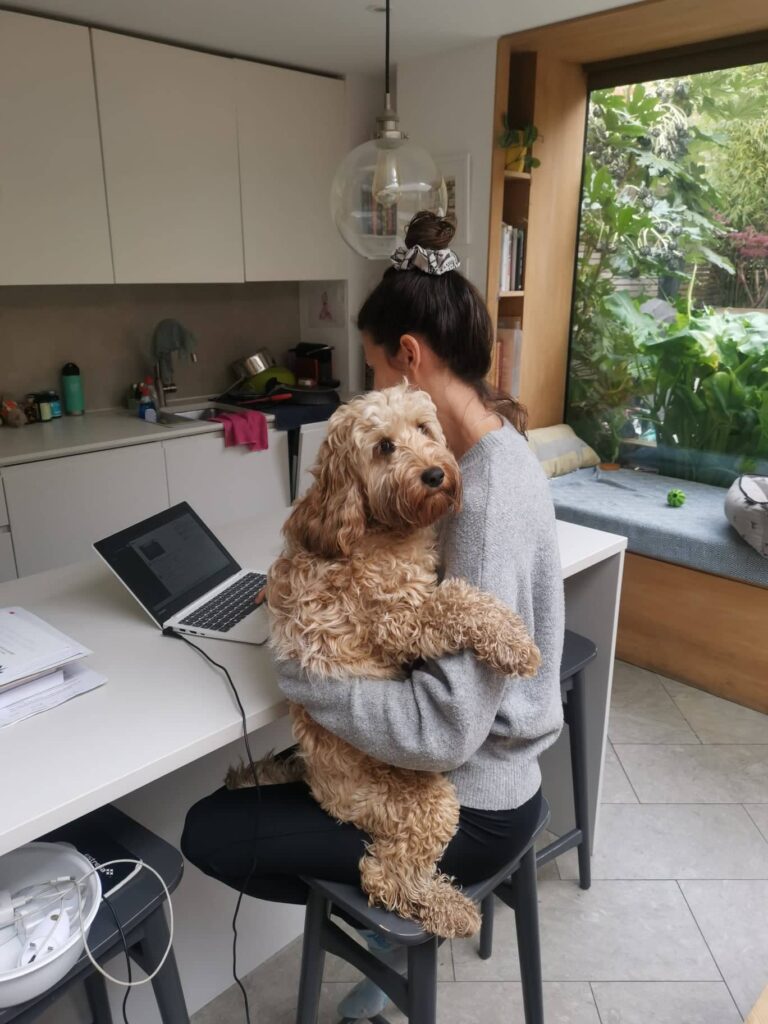 Is Trusted House Sitters a good site?
In our experience, Trusted House Sitters is a great and legit site that is easy to use. Over the past years that we have been using it, we have had some of the best travel experiences of our lives.
The website itself is very user-friendly as well. It is easy to find house sits via a search bar or interactive map, set notifications for certain locations, and filter out sits that are meeting your criteria.
Is Trusted House Sitters safe?
In our opinion yes, we never had a bad experience or saw any ads on the platform that looked dodgy or fake. Since the owners and the sitters have to pay for a membership it filters our scam that way.
Trusted House Sitters is simply a matchmaking website that matches owners with sitters. So when applying for a sit use common sense, check the owner's reviews, and ask questions.
How much does Trusted House Sitters cost?
The first step in order to become a Trusted House Sitter is to choose a membership plan. There are 3 membership options to choose from.
Use this link to get a 25% discount on your membership + enter the code HAPPYHEALTHYNOMADS at checkout 🐠
Basic
Sitter
$129 per year
Unlimited house sits worldwide
Standard Sitter
$169 per year
Unlimited house sites worldwide
Free video calls with vets while petsitting
Instant alerts for saved searches
Dedicated member support
Accident and third-party liability protection
Premium Sitter
$259 per year
Unlimited house sites worldwide
Free video calls with vets while petsitting
Instant alerts for saved searches
Dedicated member support
Accident and third-party liability protection
Sit cancellation insurance
2 global airport lounges
Premium badge on your profile
Basic Sitter simply allows you to use Trusted House Sitters for a year with unlimited house sits. If you really want to save money then this is a good option. But the Standard and Premium Sitter plans have some very good features that are worth the extra money.
Standard Sitter gives you unlimited sits plus free calling with vets while pet sitting and insurance for any damage caused by pets while under your care.
Premium Sitter gives you all the benefits of the Standard Sitter plus sit cancellation insurance and two free airport lounge passes.
Is the Premium Sitter membership worth it?
We chose to go with the Premium House Sitter membership because of the sit cancellation insurance. If a house sitter pulls out of the house site after you have confirmed with them then you are provided with $150 per night up to a total of $1500 per sit to find alternative accommodation.
We thought that this insurance was good to have when sitting in expensive locations like London and Amsterdam. Because if the host pulled out at the last second then finding alternative accommodation even for a couple of nights in these cities would be very expensive.
We have friends who actually had to use their insurance. They were in the United States and their host had to cancel last minute because she broke her leg and couldn't go on holiday.
Thanks to the insurance they got accommodation in a hotel covered for 10 days which saved them over 1,000 dollars! So it really is worth it if you are traveling to an expensive country.
You also get 2 airport lounge passes per year which is another bonus of a premium account. I recommend avoiding the Madrid Airport lounge. We used our passes there and it wasn't very good!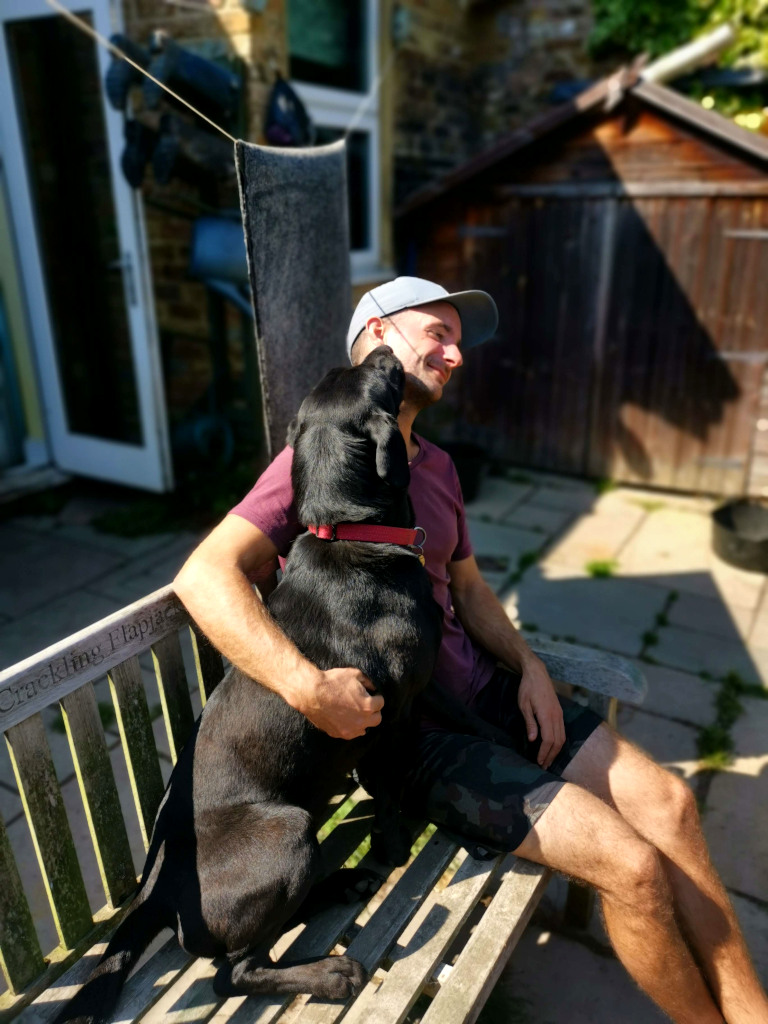 6 Tips for Setting Up your Profile
Once you have chosen a membership plan it is time to set up your profile. This is an important part because you will be facing a lot of competition, especially when you start out new.
#1 Your profile needs to show that you are a caring person or couple who will take great care of the owner's house and pets. Put yourself in the shoes of an owner – what would be important to you?
#2 Depending on the location hosts may receive a lot of applications so you need to stand out. Make sure you give an in-depth description of your pet experience and motivation to housesit.
#3 The more the owner knows about you the more comfortable they will be with inviting you into their home to look after their pets. So make sure you mention your work and hobbies.
#4 For some owners it's enough to see that you had your own pet growing up or fed your neighbor's cat. So make sure you mention every single pet experience.
#5 You are able to upload up to 12 photos to your profile, make use of all of them! Show yourself with pets and what you like to do in your spare time.
#6 Check out other housesitters profiles for some inspiration and mention for example reliable, non-smoking, clean and tidy, or if you have green fingers if that is you.
Set up your profile on Trusted House Sitters for free via this link + use code HAPPYHEALTHYNOMADS at checkout for 25% off your membership! 🦄
Your first Reviews on Trusted House Sitters
When you first set up your profile you obviously will not have any reviews. But Trusted House Sitters lets you upload three external reviews.
We had previously looked after pets while doing volunteer jobs with Workaway so we asked for reviews from those hosts. Otherwise, any reference to someone such as a past employer will be great.
You are also able to link your Airbnb and LinkedIn profile to your Trusted House Sitters account. So if you have good profiles there then it is a good idea to link that as well.
Having reviews on Trusted House Sitters will really help you to get more sits. But we still found it fairly easy to get sits with just our external reviews and a well-set-up profile.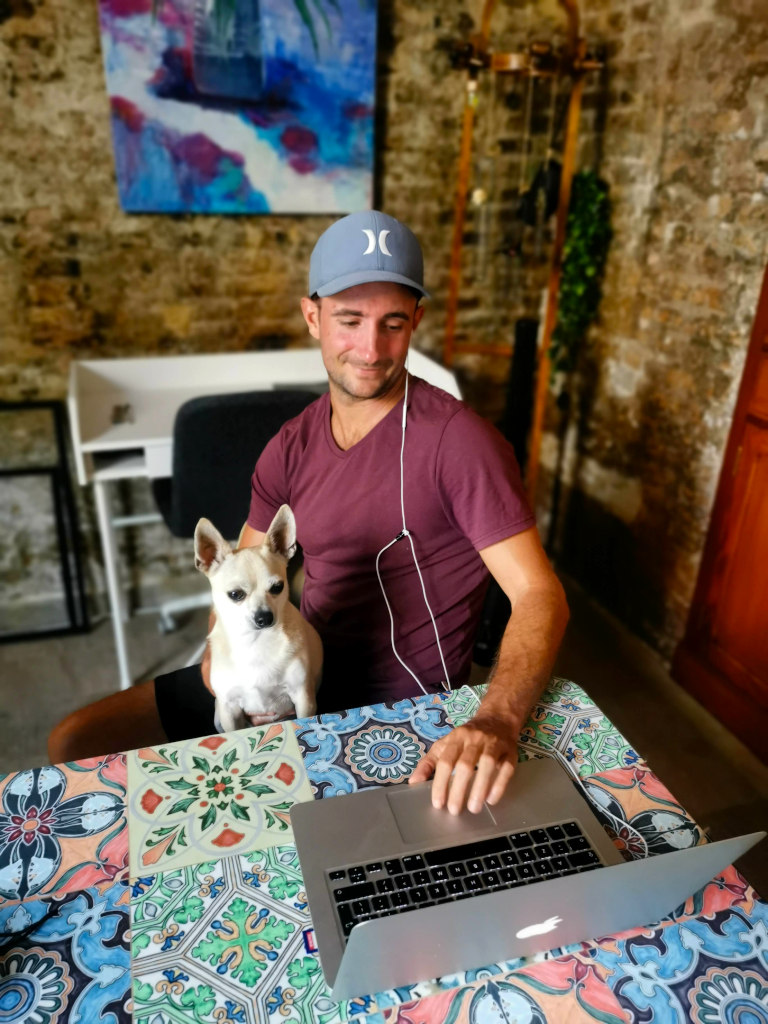 Applying for House Sits
Once you start looking for house sits you will notice very quickly that they vary greatly in the length of the sit, number of pets, size of house, and duties required.
Before applying read through the responsibilities and think about whether the sit is a good fit for you. Some properties may ask you to do small chores such as cleaning and gardening.
Also, you have to remember that looking after a large number of pets can be a lot of work so make sure you are committed before you apply.
Once you have found some pet sits that appeal to you then start sending out applications! Depending on the location you may have to send quite a few applications before you get a reply.
Some cities such as Barcelona are really popular so it can be hard to find a sit in cities like these. But if you widen your search and also consider the countryside it will be easier to get accepted as a newbie.
Use this link to get a 25% discount on your membership + enter the code HAPPYHEALTHYNOMADS at checkout 🐹
Personalize your Application
When sending applications make sure that you personalize the message. You want to let the owner know that you have read everything in their ad and know what the responsibilities are.
So try and mention their pet's names in the applications and that you are happy to carry out any specific tasks that are required like giving medicine or watering plants.
If an owner likes your application they will send you a message and ask for a video call to get to know you better. Or they accept your application right away which also happened twice to us.
If the owner picks you then you will both have to confirm the sit via the Trusted House Sitters platform.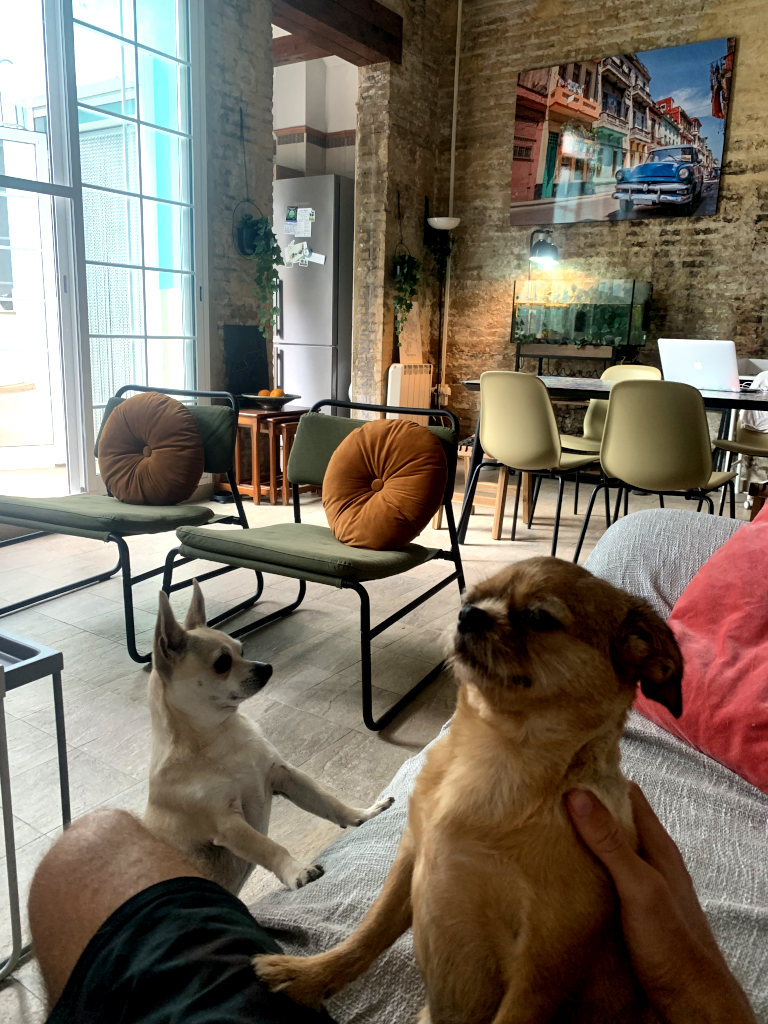 4 Tips for a Good Pet Sit (+ How to get an excellent Trusted House Sitters Review)
Now that setting up your profile and the application process is out of the way, let's have a look at our top tips for an excellent petsit so that you, the owner, and the pets are happy!
Plus you will be rewarded with an excellent Trusted House Sitters review from your host that will make applying for future sits so much easier.
#1 Communication
Communication with the owner is key to a good house sit. Asking the owner in advance when they will be leaving their property and arriving back is important.
For example, if the owner is leaving early in the morning then you may have to arrive in town the day before the sit starts. So before you book flights or other transportation make sure you know arrival and departure times.
Some owners will be ok with you arriving or departing when they are not there. But it all depends on the owner so you just need to ask.
In terms of communication with the owner while you are at the property: Some owners may want daily updates and pictures of their pets. While others may be ok with less frequent updates or none.
I find it is best to ask what the owner prefers when you arrive. That way you know exactly what they expect from you.
#2 Location
Make sure that you research the area you will be petsitting in to see if you will need a car. Some hosts will leave their car for you. But if they do not you will be relying on public transport.
#3 Cleanliness
We also try to give the properties a really good clean before we leave. We find that owners are so grateful if they come home to a happy pet and a super clean house.
Also, they will hand over their home clean for you so make sure to leave everything as you found it. This will definitely help you get a good Trusted House Sitters review too.
#4 Happy Pets
All things aside, the number one job is to take good care of the pets! The pet sit will only go smoothly if you are happy looking after the pets.
Remember that some pet sits may require a lot of work like walking a dog three times a day. Only pick pet sits that look like a workload that you are comfortable with.
Make sure to follow the owner's instructions for the house and the pets schedule and be extra cautious with leaving no windows or doors open.
And most importantly enjoy your sit! We got smothered in puppy cuddles and Katharina often shed a tear when leaving the pets behind. It's a lot of fun and very rewarding.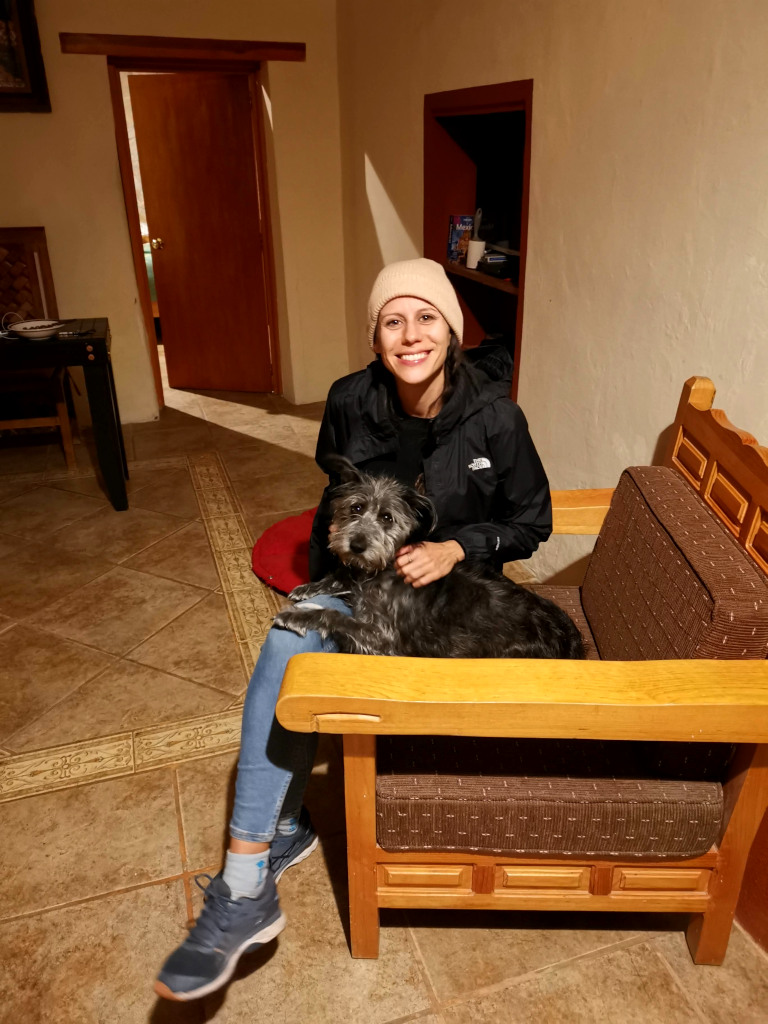 Is Trusted House Sitters Worth It?
Absolutely yes! We have had no issues at all using the platform. The website runs smoothly and the search functions make it easy to find sits all around the world.
All the owners we have met via the platform have been great and we have met some amazing pets while staying in homey and luxurious properties.
In terms of money, it is a no-brainer. The signup fee starts at 129 USD for the most basic plan which might seem high at first sight. But if you consider it is for 1 year it's a bargain.
For example, our first sit was in London for 12 days. To book such a fantastic house similar to the one we stayed in on Airbnb would have cost thousands of dollars! Plus this one came with a cute dog 🙂
So the membership pays itself off many times over even after one trip! It's a fantastic way to get free accommodation while traveling.
Trusted House Sitters is also worth it on so many other levels. Not only do you get the chance to look after cute pets and stay at amazing properties. It also allows you to travel in a slow sustainable way.
Especially if you are a digital nomad like us it is perfect because you most likely will spend a lot of time at home anyway. So why not spend that time with some pets!?
Thanks for reading our Trusted House Sitters Review
We hope you found our Trusted House Sitters review helpful! If you have any questions please let us know in the comments below.
Use this link to sign up for free + enter code HAPPYHEALTHYNOMADS at checkout for 25% off your membership. Happy pet sitting! 🐈
READ ALSO
Hey there! Some of the links on this page are affiliate links. This means that if you choose to make a purchase we may get a small commission at no extra cost to you. These commissions help us to generate income and keep creating content for you. So we greatly appreciate your support! Thanks!